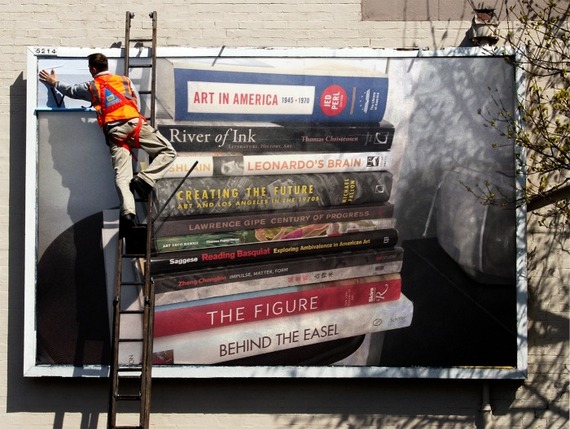 Ten Recent Books on Art and Culture
One of the joys of being a art writer is that over time I getting to know many other writers in my field. In the case of Britta Erickson, I have actually known her for over 35 years (we attended college together) and I really had no idea that she was writing until I re-connected with her on Facebook. As I have recently learned, Britta is an independent curator and scholar who lives for part of the year in Northern California, but who also spends a fair amount of time in China: she is the Artistic Director of a contemporary art gallery and experimental space called
The Ink Studio
in Beijing. It was Britta who introduced both the sponsor and organizer of the
Ai Weiwei exhibit now on view at Alcatraz
to the artist several years ago.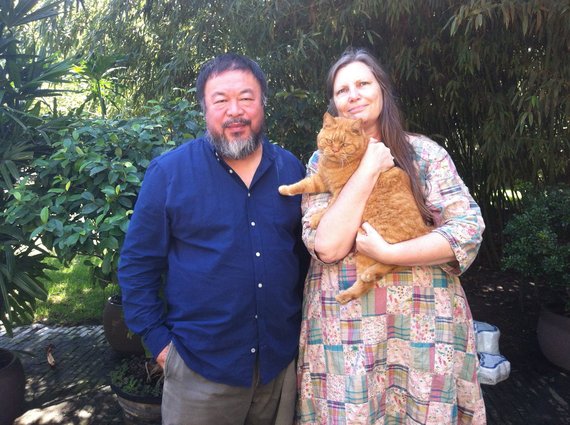 Ai Weiwei with Britta Erickson
As becoming re-aquainted with Britta has reminded me, each writer I know offers me an open door into their extended world, full of their most treasured ideas and images. Writers share what they find most valuable. In that spirit, I'm sharing ten great books with you and "paying it forward" for the writers -- and artists -- who have created them. With each book I'm offering you a few lines of information and opinion in the form of a description and a micro-review. If you find something you just have to have, most of these books are available on Amazon.com and when they are not I have provided links that will take you to sites where you can order them.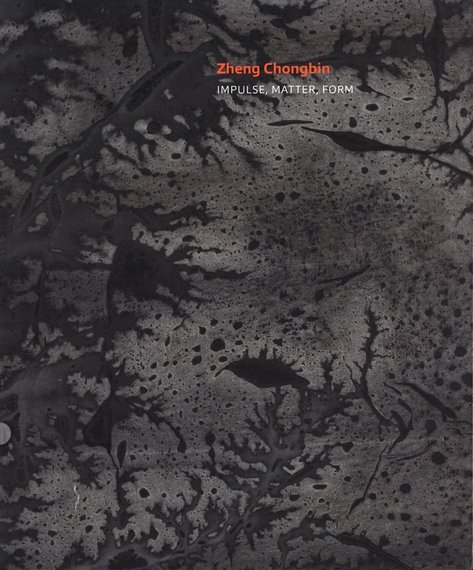 Zheng Chongbin: Impulse, Matter, Form (Contemporary Chinese Ink)
By Britta Erickson and Zheng Chongbin
Softcover, 192 pages, Published by Ink Studio
Description:
Zheng Chongbin is an artist who works with traditional Chinese brushes, black ink and white acrylic on xuan paper. Shaped by the bicultural experience of studying and living in both the United States and China, his works fuse the language of traditional ink painting with the philosophical and practical concerns of Western Modernism. In the books featured essay,
Establishing Spirit in a Sea of Ink
, Britta Erickson credits Chongbin with finding "a new direction for art, with a new way forward for both abstraction and for ink." This book also includes essays by Kenneth Wayne, Craig Yee, Amjad Majid and the artist.
Micro-Review:
A strikingly beautiful book that opens up a new set of possibilities for contemporary abstraction and for the continued dialogue between Eastern and Western aesthetic traditions.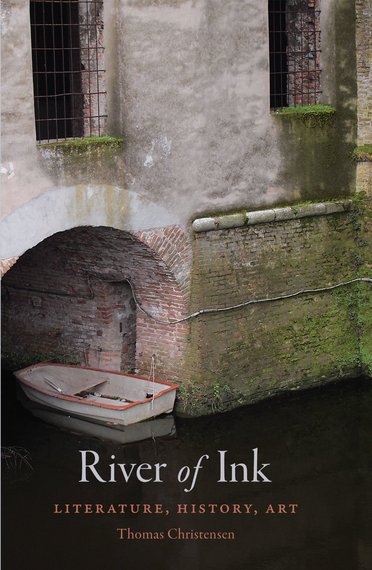 River of Ink: [An Illustrated History of Literacy]
By Thomas Christensen
Hardcover, 320 pages, Published by Counterpoint
Description:
A wide-ranging series of essays that are loosely connected by the theme of literacy: the book's title refers to the sacking of Baghdad in 1258 when the Tigris ran black with the ink of books flung into the water by Mongol invaders. Its essays traverse the world and time, from Prehistoric China to contemporary America. Its author views culture as a mirror and asserts that "To explore other times and other cultures is really to explore our own time and our own culture..."
Micro-Review:
An eclectic and sporadically brilliant book in which an erudite writer takes his readers on a set of historical and cultural birdwalks. The essay
Journeys of an Iron Man
, which tells the story of a 19th century Benin iron sculpture of the god "Gu" -- the god of ironworking and warfare -- is a particularly informative and engaging read.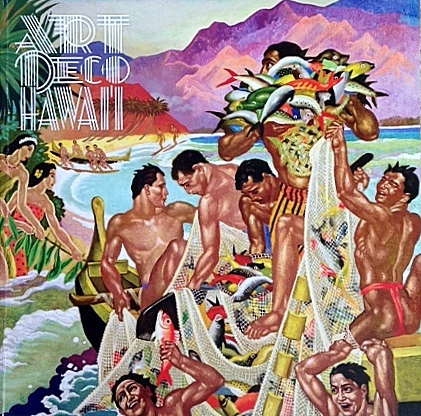 Art Deco Hawai'i
By Theresa Papanikolas and DeSoto Brown
Softcover, 138 pages, Published by The Honolulu Museum of Art
Description:
Art Deco Hawai'i is the catalog for an exhibition at the Honolulu Museum of Art that will remain on view through January 11, 2015. Included in this book are paintings and sculpture by such artists as Don Blanding, Marguerite Blasingame, Robert Lee Eskridge, Isamu Noguchi, Agnes Lawrence Pelton, Gene Pressler, Lloyd Sexton, and Madge Tennent, and, at the center of them all, the six-mural cycle that Eugene Savage created for Matson in 1940.
Micro-Review:
A gorgeous and engaging book that documents the enchanting hybrid style that emerged when Parisian-born Art Deco came to dominate the fields of architecture, design and visual arts in Hawai'i in the 1920s, 30s and 40s. The catalog's main essays
The Exotics of Leisure: Art Deco in Hawai'i
by Theresa Papanikolas and
Art Deco in Hawai'i Modernity and Tradition in Commercial Art
by DeSoto Brown are superb.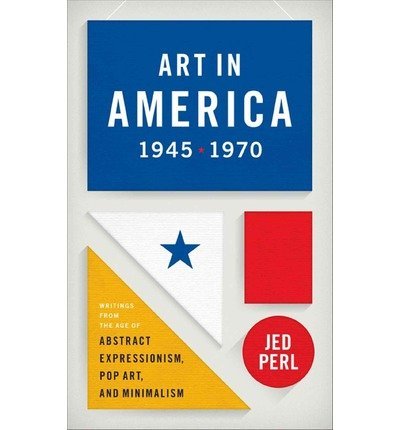 Art in America 1945–-1970: Writings from the Age of Abstract Expressionism, Pop Art, and Minimalism
Edited by Jed Perl
Hardcover, 886 pages, Published by The Library of America
Description:
This book is a compendium of primary source materials on American art. It includes major critical essays by Clement Greenberg, Susan Sontag, Hilton Kramer, and other influential figures. There are also responses to art by poets and novelists, including John Ashbery on Andy Warhol, James Agee on Helen Levitt, James Baldwin on Beauford Delaney, Truman Capote on Richard Avedon, Tennessee Williams on Hans Hofmann, Jack Kerouac on Robert Frank. Add to that, a selection of memoirs, diaries, and journalism by Peggy Guggenheim, Dwight Macdonald, Calvin Trillin, and others.
Micro-Review:
Jed Perl has done a major favor for those of us with a deep interest in American art. This book combines a lovingly selected cross-section of historically significant writings with helpful headnotes. Perl's scholarship is, to put it succinctly, awe-inspiring.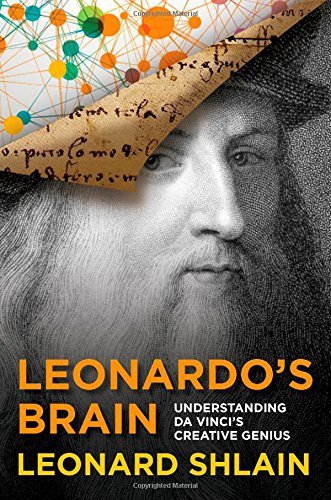 Leonardo's Brain: Understanding Da Vinci's Creative Genius
By Leonard Shlain
Hardcover, 240 pages, Published by Lyons Press
Description:
Leonardo's Brain
opens with two interwoven strands of exposition: one deals with the life and works of Da Vinci while the other the evolution of the human brain. The book's final section then goes on to both explore the role of brain anatomy on creativity and to offer some notions about the evolutionary future of human neuro-anatomy. In total, it offers an ambitious conflation of biography, art history, and neuroscience layered with scientific and sociological conjecture.
Micro-Review:
Leonardo's Brain
, published posthumously through the efforts of the author's three children -- Kimberly Brooks, Tiffany Shlain and Jordan Shlain -- is the magnum opus of prodigiously curious man with a larger-than-life intellect. It is rare and stimulating to find a book that locates so many profound and unexplored connections between art and science.
Creating the Future: Art and Los Angeles in the 1970s
By Michael Fallon
Hardcover, 400 pages, Published by Counterpoint
Description:
Creating the Future
is a work of social history/cultural criticism that examines the premise that the progress of art in Los Angeles ceased during the 1970s and didn't resume until sometime around 1984. Fallon takes a particular interest in the sheer variety of approaches and voices that appeared in the 1970s. Arranged into twelve themed chapters, it tells the stories of artists and their communities.
Micro-Review:
This book is a valuable record that captures the beginnings of a number of movements that later became tremendously influential including Feminist Art, Chicano Art and Lowbrow. Read it and and plan on finishing with a more nuanced and insightful view of Los Angeles culture.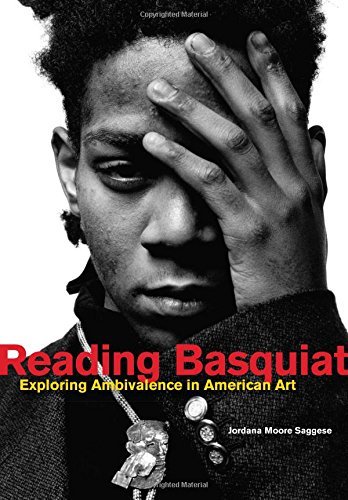 Reading Basquiat: Exploring Ambivalence in American Art
By Jordana Moore Saggese
Hardcover, 268 pages, Published by the University of California Press
Description:
Reading Basquiat
offers a carefully constructed approach to Basquiat's themes and the impact of his practice. It does so by discussing his work in relationship to important aesthetic concerns including identity, appropriation and expressionism.
Micro-Review:
A deep and decidedly academic book that takes itself and its subject seriously. Its first chapter --
The Black Picasso: Jean-Michel Basquiat and Questions of Race
-- offers insightful and overdue analyses of the complex "black experiences" that the artist's works both broadcast and embody.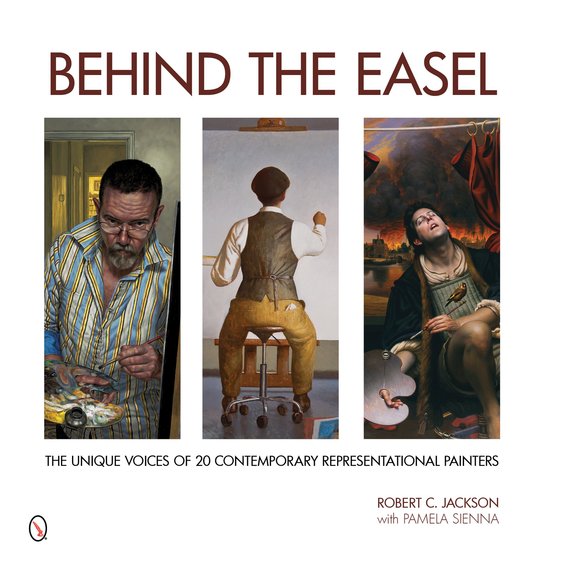 Behind the Easel: The Unique Voices of 20 Contemporary Representational Painters
by Robert C. Jackson
Hardcover, 264 pages, Published by Schiffer Publishing Ltd.
Description:
Artist Robert C. Jackson interview 20 contemporary representational artists (himself included) and showcases there work. The artists are Steven Assael, Bo Bartlett, Debra Bermingham, Margaret Bowland, Paul Fenniak, Scott Fraser, Woody Gwyn, F. Scott Hess, Laurie Hogin, Robert C. Jackson, Alan Magee, Janet Monafo, John Moore, Charles Pfahl, Scott Prior, Stone Roberts, Sandra Mendelsohn Rubin, Daniel Sprick, Will Wilson, and Jerome Witkin.
Micro-Review:
Beautifully produced: the interviews are wonderful, but it is the high-quality plates that make this book a knockout. Prepare to be WOWED.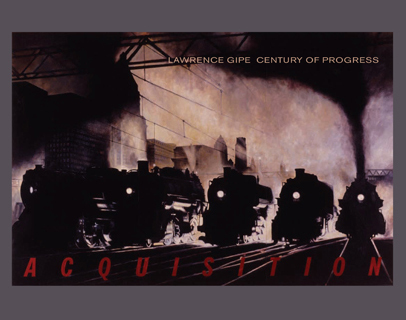 Lawrence Gipe: Century of Progress
by Lawrence Gipe
Hardcover, 80 pages, Published by Zero+ Publishing
Description:
A selection of works by Lawrence Gipe, who is fascinated by the romanticism of early images of industry and technology and their evocations of power and politics. The book includes an interview with Gipe by Marshall Price and contains containing 49 color plates and featuring Gipe's paintings from the '80s and 90s.
Micro-Review:
Gipe's work blends critical intelligence with a strong feeling for atmosphere. A great coffee table book for those who feel the nostalgic pull of the "Cult of Progress."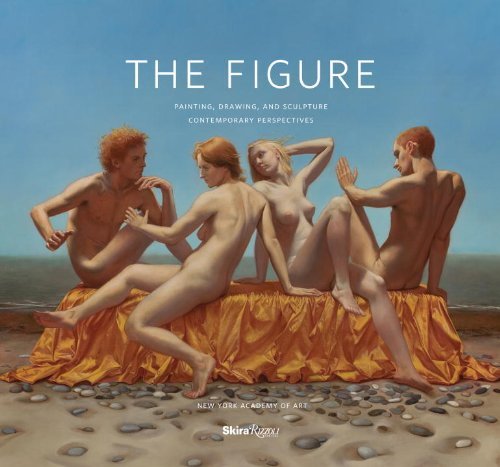 The Figure: Painting, Drawing, and Sculpture
Edited by Margaret McCann
Hardcover, 240 pages, Published by Skira/Rizzoli
Description:
The Figure: Painting Drawing and Sculpture, Contemporary Perspectives
has the look of a high-end coffee table decoration, but don't judge this book just by its Martha Mayer Erlebacher cover. Inside, you will find it crammed not only with striking images but also with essays by critics, artists, and other thinkers that air out thematically related historical, philosophical, theoretical, and technical issues. The Figure is an ambitious and overdue tome that fills a void: if you haven't noticed, contemporary representation is coming on strong. It is is also a celebration of the burgeoning influence of the New York Academy of Art (NYAA), a singular institution that has come into its own more than three decades after its establishment.
Click here
for my full review
Micro-Review:
If there ever was an art book that needed to become a major exhibition -- or a maybe a salon -- The Figure is it.