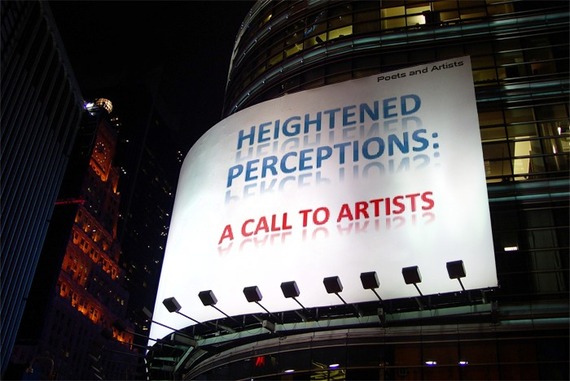 Dear Artists,
I have been asked to curate an issue of
Poets and Artists Magazine
to be published in July of 2015. The theme I have chosen is
Heightened Perceptions.
For my curated issue of
Poets and Artists
I am seeking paintings that powerfully reflect the ways that individual artists perceive, and respond to the visual world around them. The works can be representational, abstract or somewhere in between. Works derived from both actual observation and/or photographic references will be considered.
Each artist chosen will be asked to submit a short statement about how their visual perceptions are present in the work. I am also interested in how each artist's emotions and imagination may have played a role in the development of imagery.
Artists from anywhere in the world may submit their work, and each artist selected will be sent a complimentary digital edition of the magazine.
All selections will be made by John Seed based on his taste, judgement and curatorial standards.
If you would like to be considered, here is the information you will need:
Deadline:
May 1, 2015
Publication:
July 2015
Submission Guidelines -
Follow directions closely so as not to have your work go into our junk/spam folder.
Name the folder:
Heightened_Perceptions_First and Last Name Send up to three images (high resolution 300dpi - jpg). Do not send TIFF or any other format. Place a word doc or txt file with your submission including the title, size and medium for each of the works included along with your name and email address. Also send a statement about the work as indicated below. We will contact you only if your work will be published. If you are contacted for publication, we will ask for further materials.
Share your folder via dropbox.com with didimenendez@gmail.com.