Hot off the Easel is a new monthly feature blog that I am introducing with this edition. It is designed to showcase a cross-section of vital and varied contemporary paintings.
- John Seed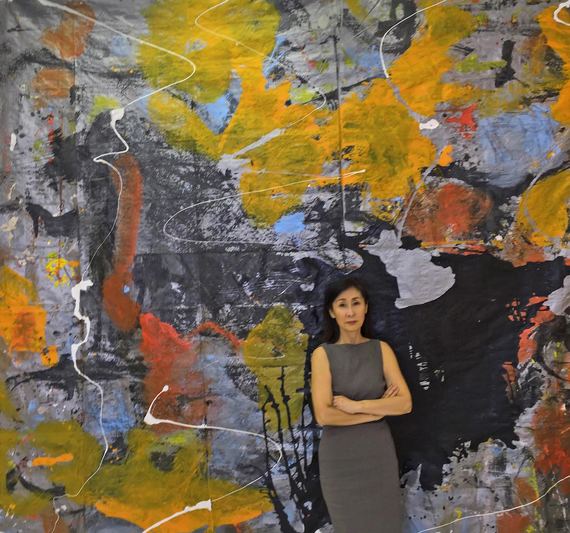 Artist Ayn Choi with We're All Fragile Beings and Do What We Can To Survive
2012-2015, Paint on polycarbonate, 12'x10'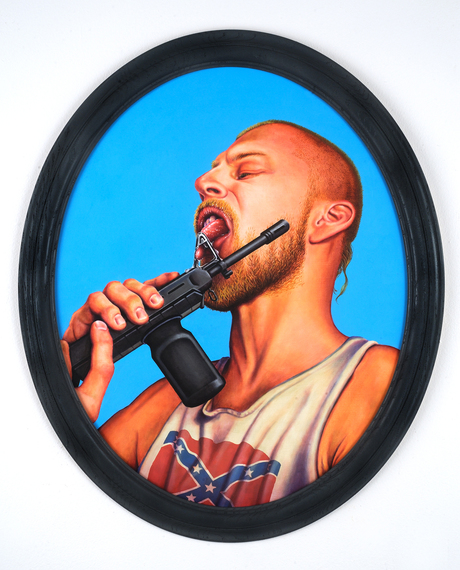 Kate Kretz, Gunlicker I, 2015
Oil and acrylic on Gatorboard, 20" x 16", photo by Greg Staley
"This is the first in an ongoing series on the fetishization of guns in our country." - Kate Kretz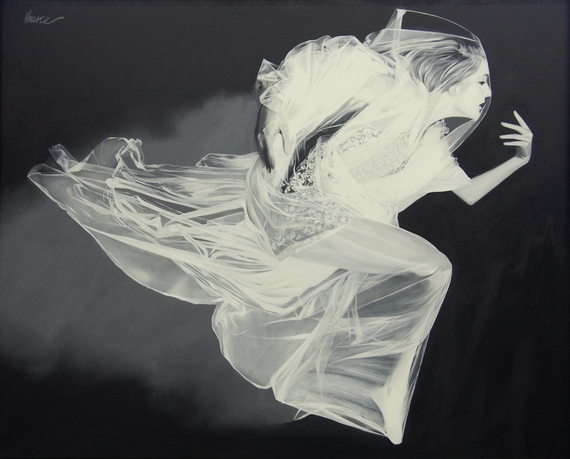 Michael Pearce, Nimbus, 2015
Oil on canvas, 48" x 60"
"
Nimbus
is part of a series of paintings I made about love: you can't deconstruct love - it's too real."
- Michael Pearce
Nimbus
will be in an exhibit titled "Love" from September 3rd - 25th at:
The Blackboard Gallery
2222 Ventura Boulevard Camarillo, CA 93010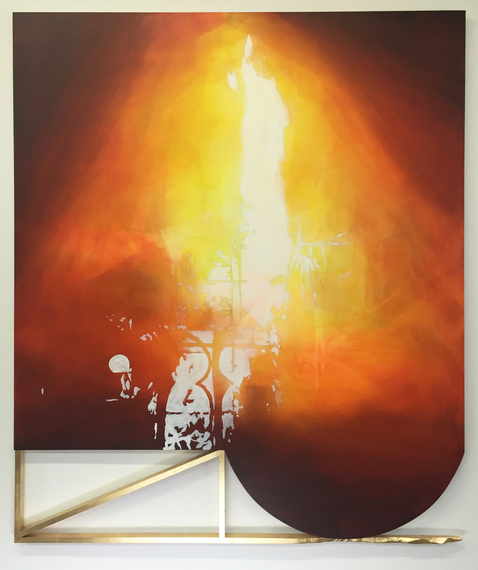 Chet Glaze, You told me I was the only one, 2015
Acrylic on canvas, gold leaf on wood, 60" x 73"
"This painting reflects a few years worth of effort in defining my personal relationship to a public space and its subsequent destruction." - Chet Glaze
Currently on view through September 12th at
Patrick Painter Inc
. as part of Jagged Negotiations.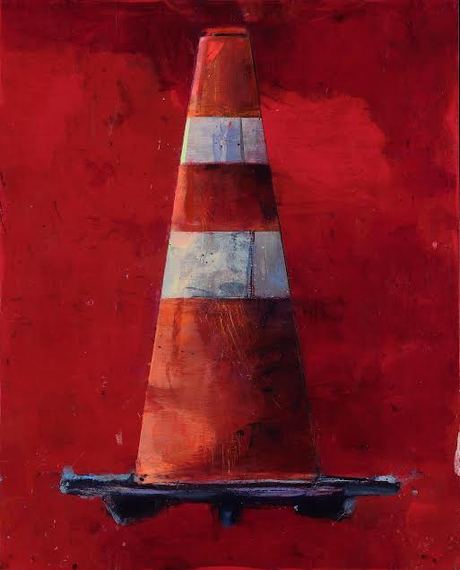 Kim Frohsin, Seeing Red: Cone #1, 2015
Mixed media on rag board, 24 1/8" x 19 3/8"
"This painting came to being as an immediate reaction/result of an internal, visceral rage: a sense of entrapment and bewilderment I felt back in July while stuck in a huge bumper-to-bumper traffic jam trying to the Bay Bridge to get home." - Kim Frohsin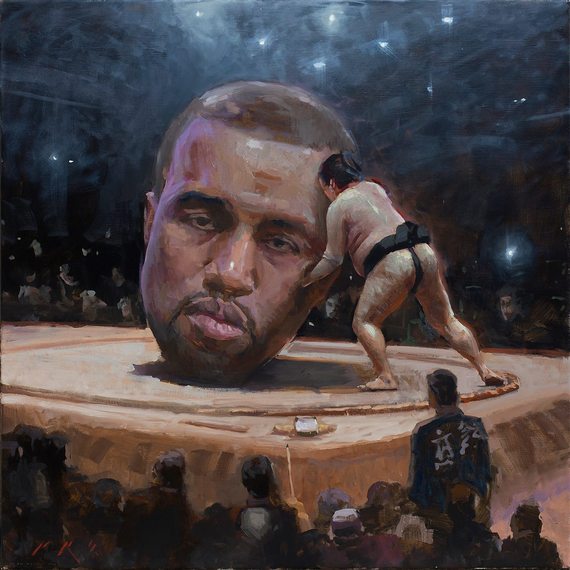 Tony Pro, Kanye vs. Sumo or the Death of Music, 2015
Oil on linen, 22" x 22" © Tony Pro Fine Art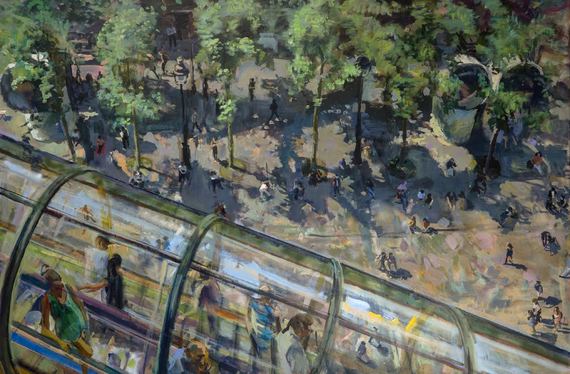 Grant Drumheller, Escalator, 2015
Acrylic and mixed media on canvas, 72" x 108"
Escalator
at the Beaubourg is a recent image, never shown, that explores the magical quality of human beings in separate vignettes, moving through an urban space, in league with light, color and pattern. - Grant Drumheller
Grant Drumheller: Between Worlds
is
on view at Gordon College
through October 14, 2015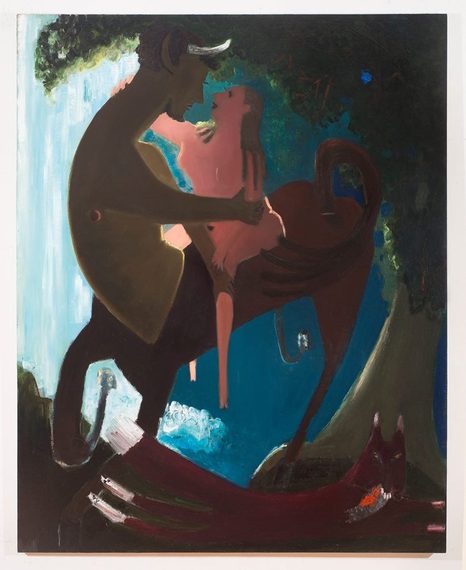 Kyle Staver, Waterfall and Red Fox, 2015
Oil on canvas, 68" x 58"
"Each year I paint Tom, my husband, an anniversary love letter: this is this year's." - Kyle Staver
Kyle Staver: Tall Tales
Steven Harvey Fine Art Projects
September 9 - October 11