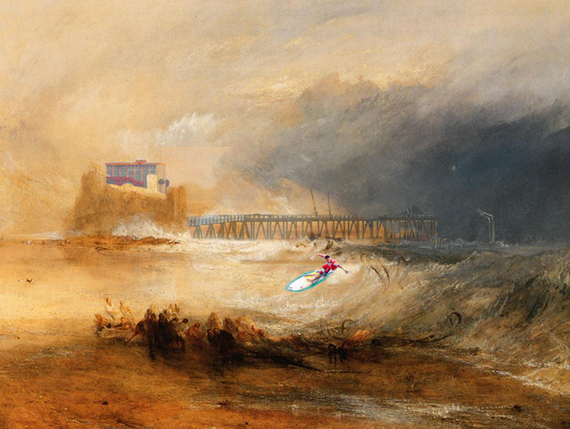 The Crowne Plaza Ventura Hotel appears in Joseph Mallord Turner's Wreckers Coast of Northumberland
In past years I have always written about the extraordinary
Representational Art Conference 2015
, sponsored by Cal Lutheran University. This year's conference, held at the Crowne Plaza Ventura Hotel between November 1st and 4th, was so inspiring and enveloping that words don't seem to do it justice. To salute this gathering -- and its celebration of the great traditions of representational painting --- I'm blogging images from my heavily Photoshopped diary to give you a glimpse of just some of this years attendees (myself included). Whether you were there or not, I hope these make you smile.
I would like to publicly thank Michael Pearce, Michael Lynn Adams, and Cal Lutheran University for the great gift you have given to a community of artists. Also, a big shout-out to artist Jon Swihart, whose
brilliant photoshop selfies and mashups
got me started in this new hobby.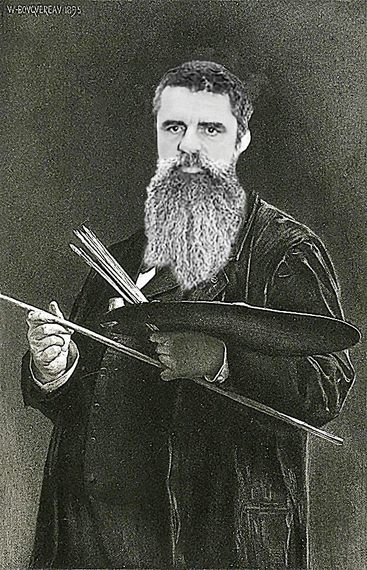 Michael Pearce as William-Adolphe Bouguereau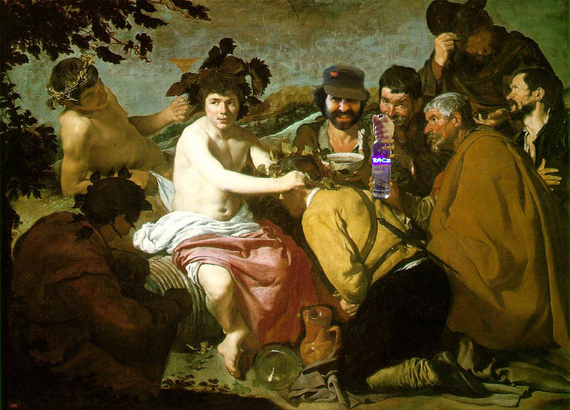 Alexey Steele parties with the Bacchus of Diego Velázquez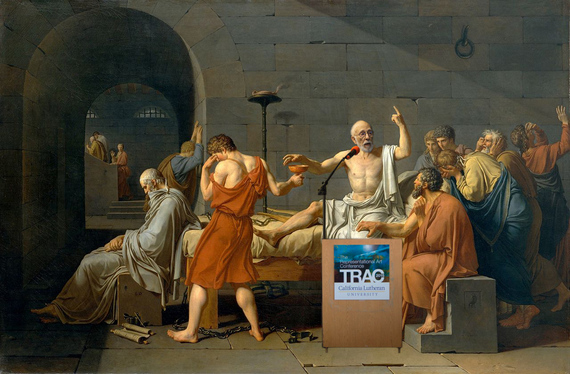 Max Ginsburg as Socrates in Jacques-Louis David's Death of Socrates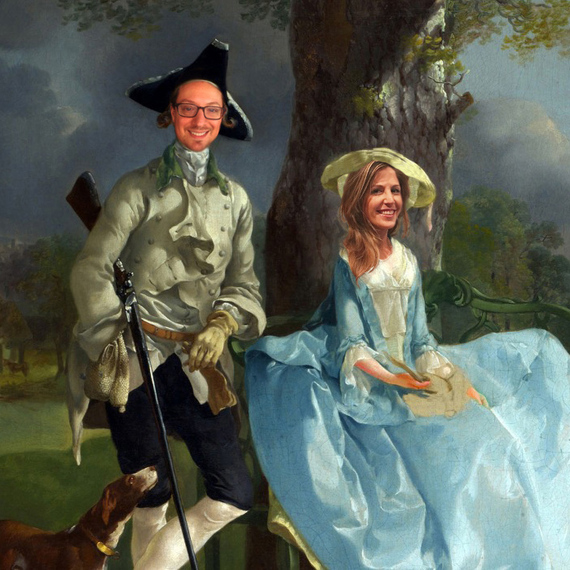 David Kassan and Shana Levenson as Mr. and Mrs. Andrews by Thomas Gainsborough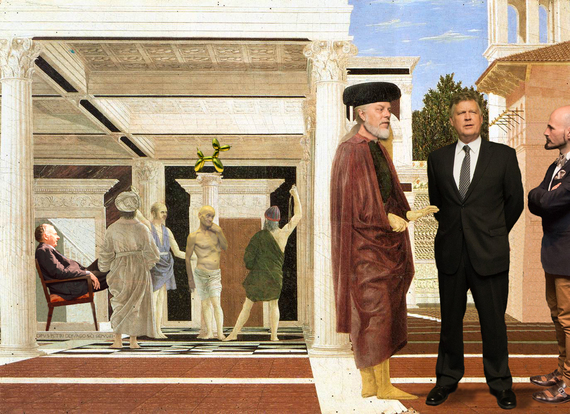 The Flagellation of Christ by Piero Della Francesca
Mashup Cast (L to R) John Nava as Pontius Pilate, sculpture model Mark Snyder as Christ, Joseph Bravo, Peter Zokosky and Jorge Egea as the conversing intellectuals.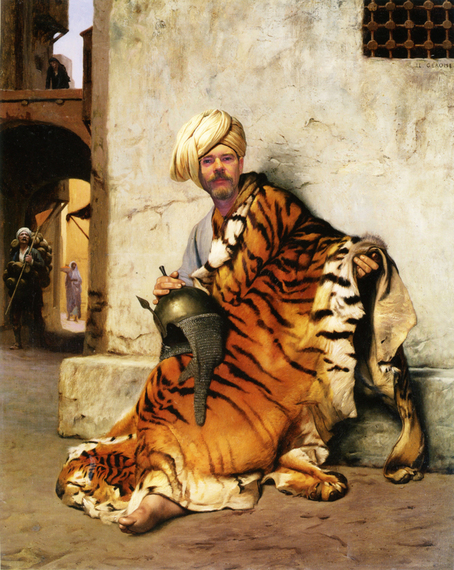 F. Scott Hess as Jean-Léon Gérôme's Pelt Merchant of Cairo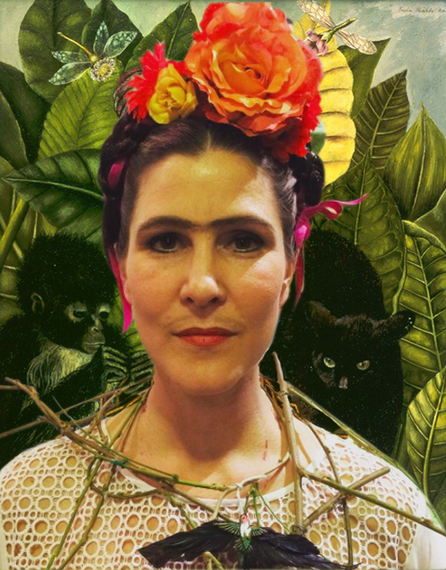 Patricia Watwood as Frida Kahlo's Self-Portrait with Crown of Thorns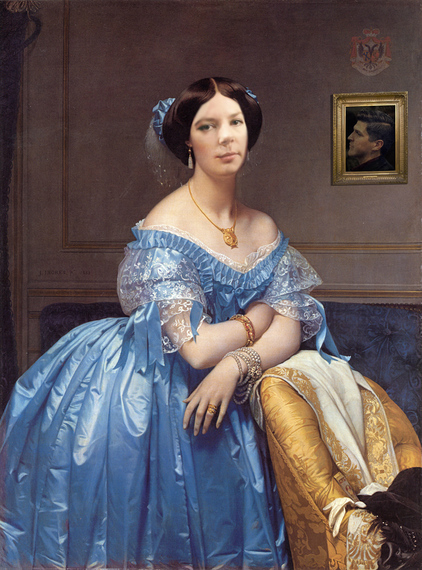 Candice Bohannon Reyes as Portrait of the Princesse de Broglie by Jean Auguste Dominique Ingres (Julio Reyes appears in the small portrait)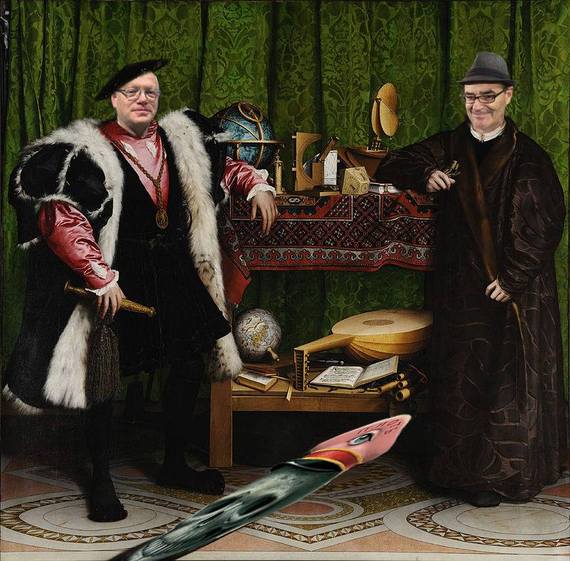 Jon Swihart and Greg Escalante as Hans Holbein the Younger's The Ambassadors
Yours Truly as a Rembrandt Portrait
Follow John Seed on Instagram.