Painter
Marianne Kolb
, whose work is currently on view in a group exhibition at Sue Greenwood Fine Art in Laguna Beach, is a self-taught artist whose figures represent her attempts to both make peace with herself and find a place in the world. Emotionally-charged and touchingly human, Kolb's figures comprise an empathetic inner universe that reaches out towards the universal.
John Seed Interviews Marianne Kolb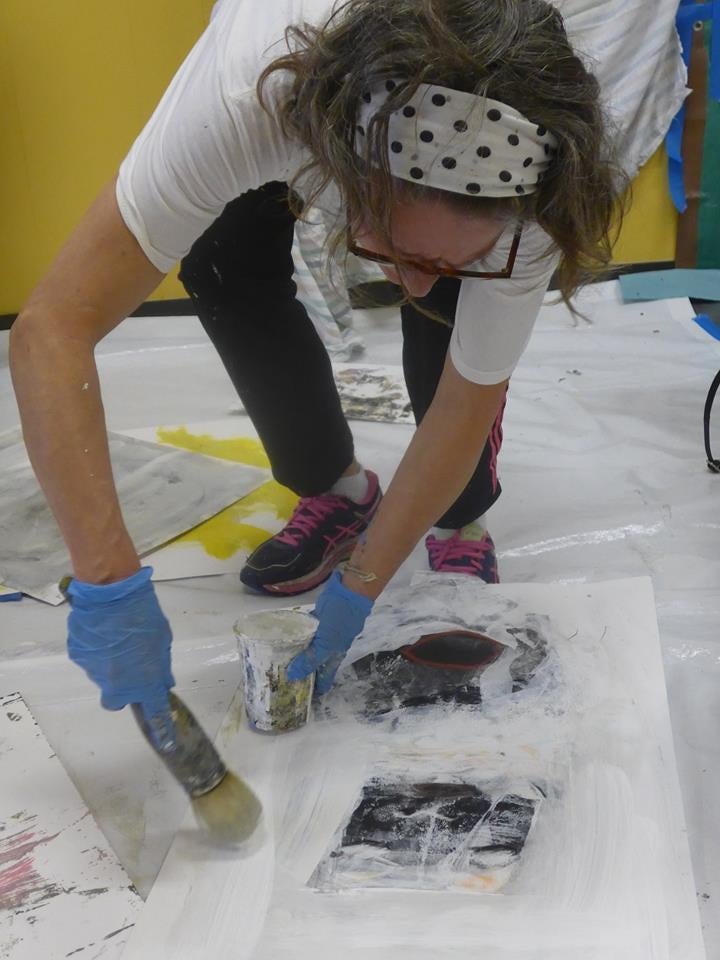 How did your early life in Switzerland shape you as a person and artist?
I grew up in an isolated farming village. It was a patriarchal, disciplined, regimented family/household. Everything was based on hard work. Farm work came before education. I knew from very early on that I had to leave. All that was expected of me was to get some kind of job, get married, have kids and take care of a husband. (I had to go to housewife school!!!) Most of the time I felt I didn't fit in; it was suffocating.
As I grew older, I always wanted to be one of the intellectuals. I knew where they were hanging out but was not invited into the circle because of me being just a farm girl. Social classes were a big deal when I was a young adult.
In the beginning it was difficult to adjust physically and emotionally of being in the US. At times it was tumultuous and intense, giving up a certain kind of security for complete uncertainty was not easy. But at the same time it became clear to me very quickly that I was being given the chance, or the gift to discover my life and let it unfold on my own terms. Living here, taught me risk taking, tolerance and resilience. I live in the midst of a diverse, inclusive, tolerant and accepting multicultural community and city. It feeds my curiosity. It's not perfect, we have work to do… but it is so much better than living in Switzerland and the many places I have been privileged to visit. Also, the USA is a big country, big wide open landscape. I think it invites one to think big, or at least differently and possibly even forces one to do so. Looking back, I feel I was always a "free spirit" and living here has opened up that part of me even more so.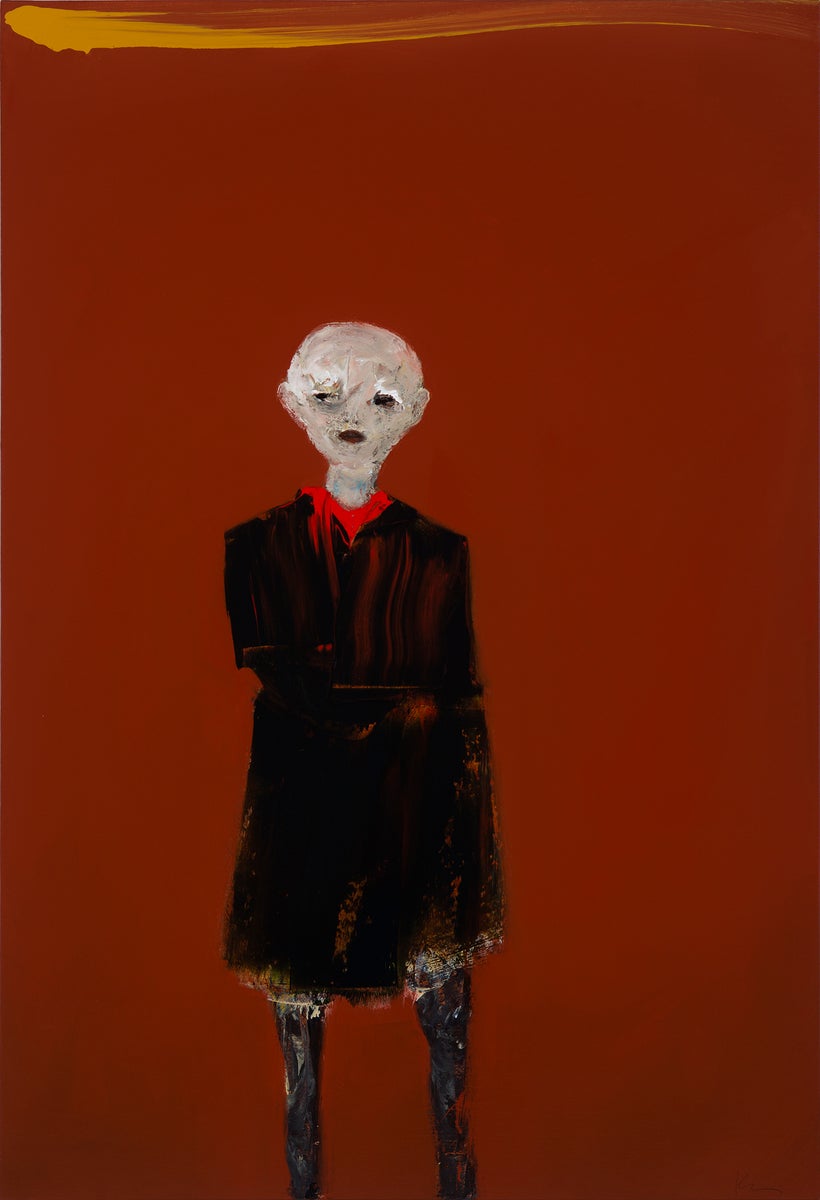 What was it like to arrive in Berkeley in 1983?
It was overwhelming, largely because of me not speaking English. I had signed up for an ESL program with the idea of going to school for six months to learn English and then travel for six months before returning back to Switzerland. Berkeley was by pure chance, it just happened to have the cheapest ESL program at that time. And as luck would have it, I fell into a shared household of artists. One of the artists, Kim Keyworth—a goldsmith, now primarily working in clay—introduced me to figure drawing. Kim was the first person to recognize that I had some kind of skill or ability and encouraged me to start painting. So, the part in my bio about being given an old easel and a painters old paint box is true.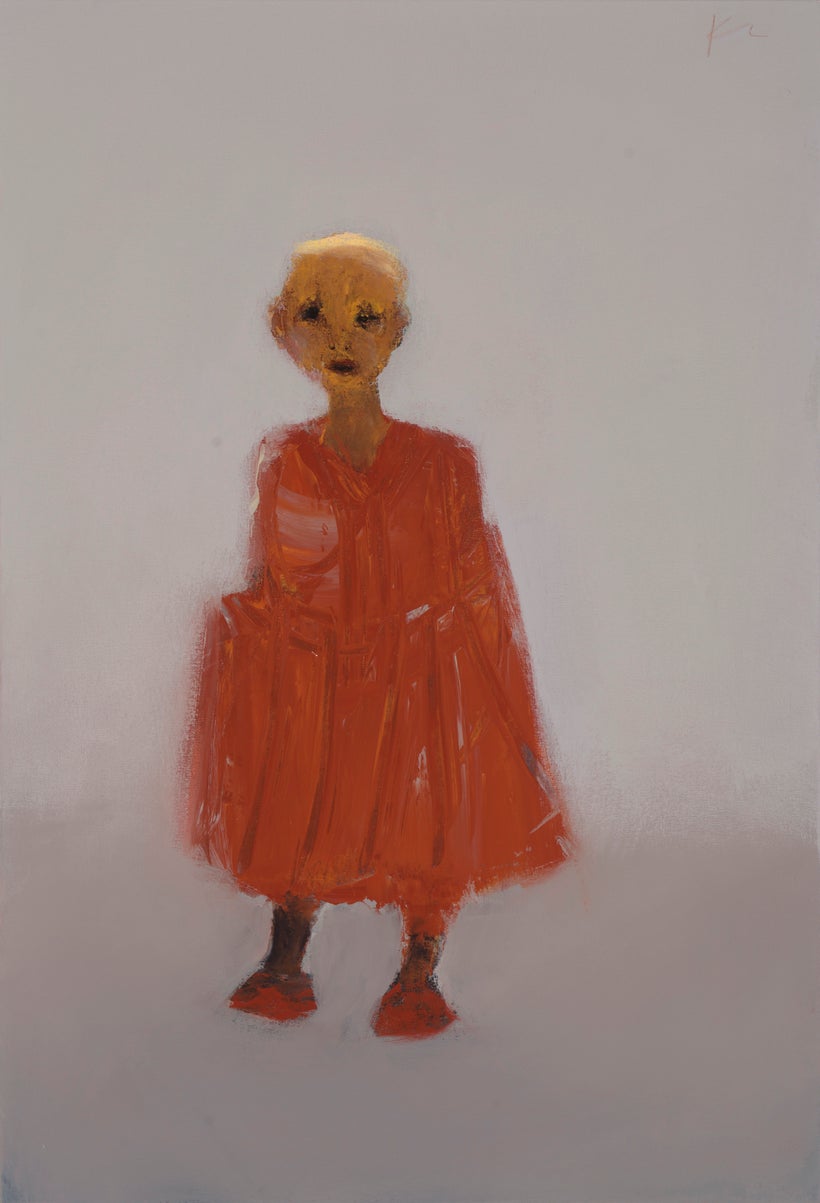 How has your art developed over time? Are you mainly self-taught, or have you done formal study in art?
I am self-taught and have no formal art training.
I was lucky to have met and known Leigh Hyams. In her early career she was Philip Guston's assistant at some women's college in Florida. I took a few classes with her at UC Berkeley and CCA Extension. Later I was invited to her monthly critique group in her studio in San Francisco. Her criticism and feedback was the most helpful education I have ever received. I am in deep gratitude for what I have learned from her.
Fred Reichman was another teacher/critique painter at UC Berkeley Extension: he was very different in style and manner from Leigh. It took him less than 3 seconds to tell you if the painting you showed him sucked and whether or not it was worth working on it or just simply to start all over again. I really respected his opinion very much. He is the person responsible for making me explore the single figure. In the beginning I used to paint multiple figure paintings, storytelling kind of work. In one of his sharp critiques, he said that he found the work interesting but he felt strongly that each person/character was trying to tell me something and that it would be of great benefit to me and worth the time to explore it. I took his advice.
Tell me about a few of the images on view at Sue Greenwood Fine Art and what they mean to you.
That might sound strange but I really don't have much to say about them individually. Once they are done and leave the studio they are not mine anymore.
But here is a little bit about my process:
They are all done in one setting. I take this attitude of what I would call "detached involvement", totally present and yet completely detached from the outcome. I don't use or have pallet, I mix the colors directly on the canvas. A yellow painting at the beginning might be blue at the end. If it gets muddy, which it more often gets than not, it gets scrapped down and I start anew. There is an awful a lot of paint on my studio floor….
What I am after is to say something, how nuanced can I make them, do they flow, the mood and feeling they give off. I want the viewer to feel something very deep and yet common. That each one of us is uniquely different while part of the great whole, that which is humanity. We are all capable to experience this vast array of human emotions and vulnerabilities, from deep sorrow, pain and suffering to joy, love and happiness. I feel we are all a little crazy, deficient, damaged goods to some degree or another and yet we have the capacity to feel and show empathy, compassion and innocence.
I understand that you get a lot of feedback from Peter Selz. How did you meet him and how has he helped you develop?
I met Peter Selz at my solo show opening reception at the Richmond Art Center. The Monk series was hanging on the walls. I knew who he was but I didn't know what he looked like. At one point, I was taken aside by this older gentleman – he did not introduce himself – and all he said was: "Congratulations, powerful work, I haven't seen any work like this in the past 20 years." Rachel Osajima, the curator and director at the RAC, later told me that it was Peter Selz! A couple of month later I was told by a board member of the RAC – Peter Selz being the director of the board at that time – that Peter started the next board meeting by talking about my work for about 10 to 15 minutes!
The second meeting came several years later when he was co-curator of a show called Images of Man and Woman in Berkeley. It was a twist on a show Peter curated 50 years earlier, introducing the Bay Area figurative painters to New York. The third meeting with Peter was for an essay he wrote for the show Silent Anticipation at SGFA. He came for a studio visit. He preferred to see somebodies work in person as opposed to digital images.
All I really know is that he loves my work. It is a great compliment, a wonderful thing to know and serves as great encouragement. I try to remember it when I am having my moments of great self doubt. Above all, I feel honored and humbled to know Peter, considering where he stands and what he represents to the art world.
You seem very free to experiment in your art: is this related to your strong sense of curiosity?
Yes, absolutely. If I don't understand something, hear something on the radio and don't get it, also about myself, I try to find out, either by reading an article, a book, watch a video, google it, ask a friend or a professional who knows or is familiar with the subject that I am trying to find an answer to.
About a year and a half ago I didn't have much fun in the studio and felt I needed to loosen up. I decided to sign up for all kinds of workshops, from ceramic sculptures – I just bought 10 lbs. of sculpting wax—collage , mixed medium—to image transfer. My current series,
the most recent postings on Instagram
, is directly linked to a workshop that I participated in. I was introduced to combining rust and Sumi Ink: real rust, not a rusty color. I added the Gesso into the mix.
I think I have to move from one medium to another and experiment in order to keep a creative tension. Quite some time ago, I made literally hundreds and hundreds of drawings with a stick—a twig from a tree, you have no control over the line or mark, you can't use an eraser—using ink on vellum. Everything ended up in the recycle bin. The point was to just do it and not care about it. Just paper, with a bunch of marks on it.
My hope is by using different mediums and processes that it will all add up, finding its way back into the painting. I believe that the paintings benefit from that process and become stronger. The same goes for me. I am learning something new. In the moment it makes me feel uncertain, vulnerable and insecure and at the same time I know that in the long run it will make me a better artist.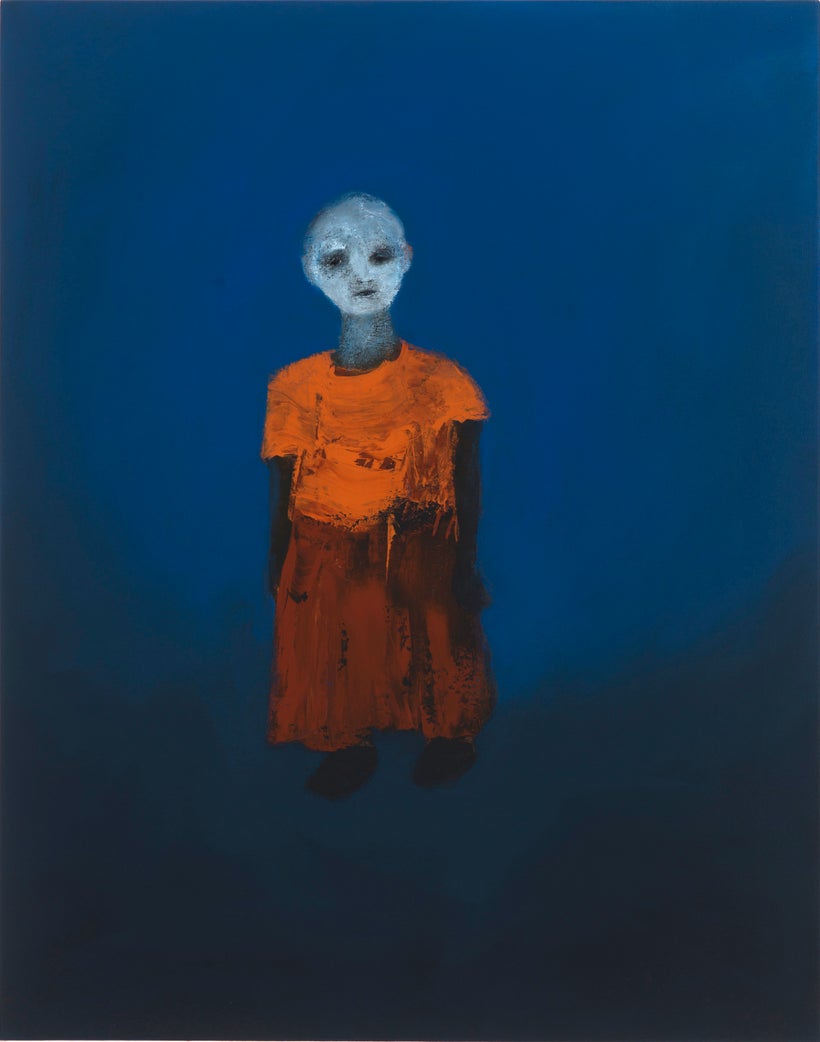 What are your interests outside of art?
I am working on becoming a better human being and relating to myself in healthier ways. Travel, reading, talking to strangers: when you ask a real, honest question people will tell you the most amazing stories, which I bring back to the studio for contemplation and let them seep into the paintings. I like nature and acting on an impulse to just go somewhere. I like experiences more than owning things, objects and other useless stuff: music, movies, science, long walks, silent contemplation, listening to all kinds of podcasts. Some of the podcasts that I am listening to are taking me back to my childhood, sitting in front of an old big radio, listening to radio dramas.
Introspective: Deborah Davidson, Marianne Kolb, Stephen Maffin, Danny McCaw
330 N. Coast Hwy, Laguna Beach, California 92651